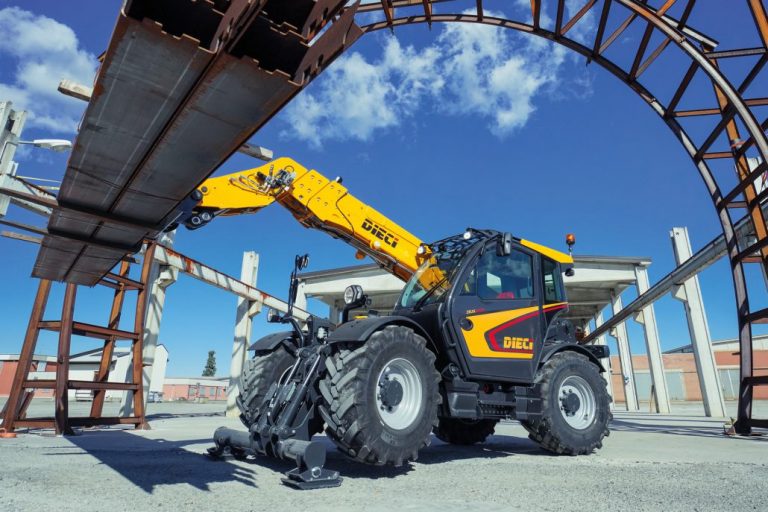 Are you familiar with the wide range of possibilities offered by telehandlers? This lifting equipment is appreciated by many construction trades for, among other things, lifting heavy loads. The models available at LOU-TEC lift loads from 4,400 to 16,000 lbs.
Versatile and robust
Telehandlers are robust equipment that stands out for its great versatility. In fact, they can be adapted to your specific needs, thanks to the vast array of accessories available. Depending on your type of work, you can add a bucket, forks, a support mast, a work platform and much more!
The all-terrain design of these attachments makes it easy to work on irregular surfaces such as rocks, snow or lawns. Your productivity is further increased by the "crab" mode which allows the rotation of the 4 wheels and thus facilitates diagonal movements.
Benefits for the operator
The use of telescopic handlers is simple and precise thanks to the joystick. The operator also often benefits from an enclosed cab that protects him from the elements. It can even be heated or air-conditioned!
Do you need a telehandler for one of your projects? Our team of LOU-TEC rental experts will be able to guide you according to your application.
To learn more about our telehandlers, visit this link.