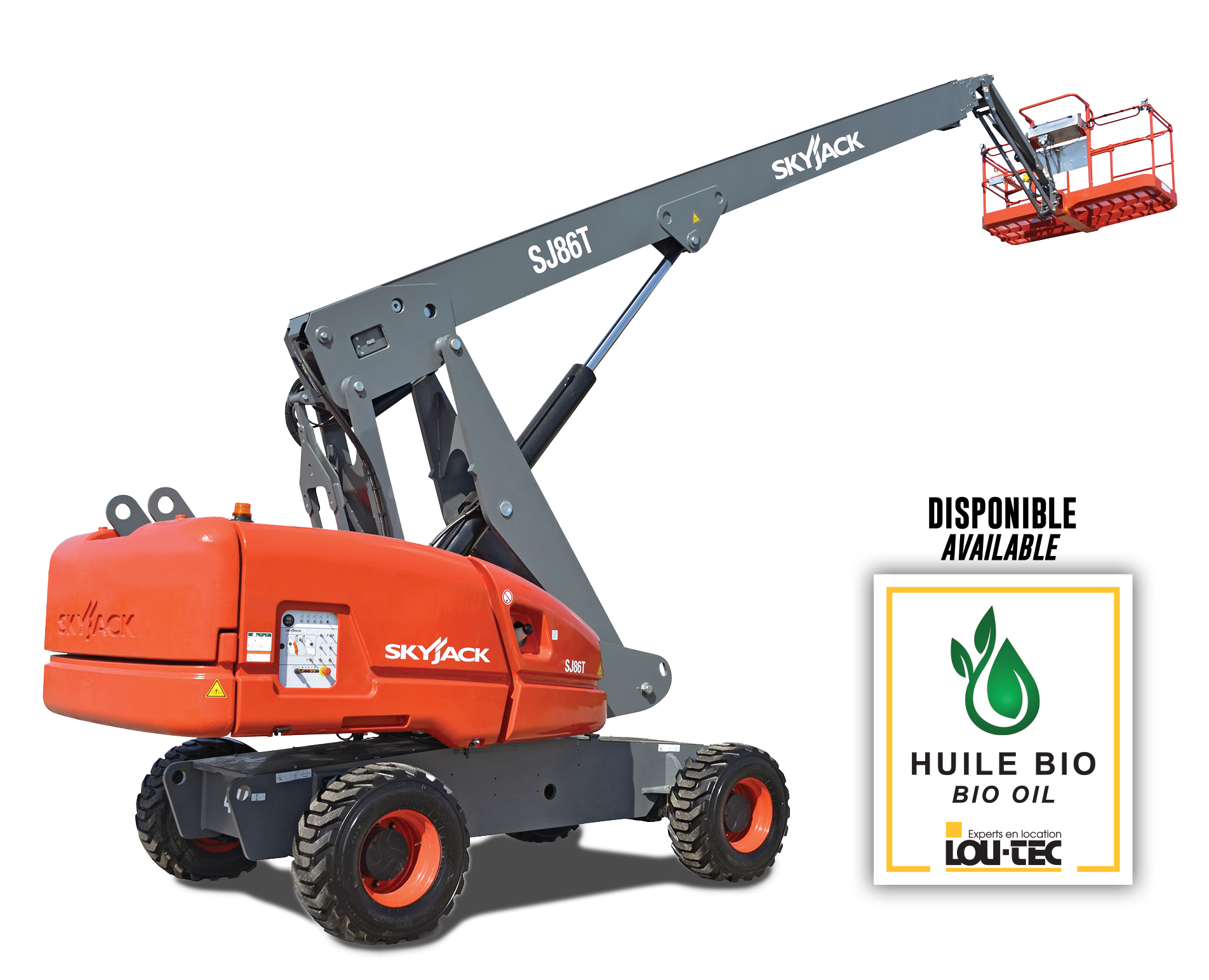 Telescopic Boom 86′ – Skyjack – SJ86T
RENTAL AND SALE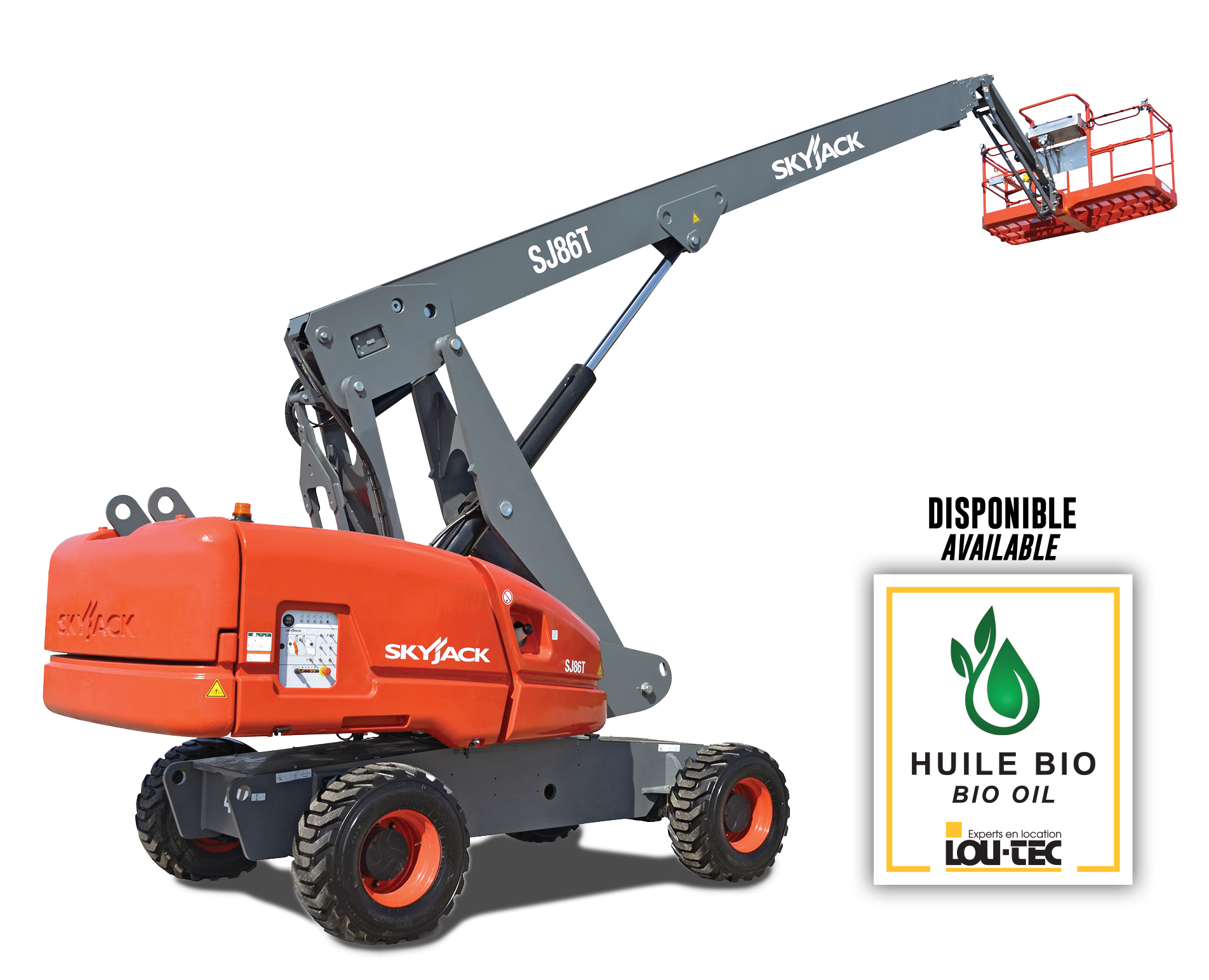 * Click here to see our catalogue
* Prices and products may vary from one centre to another.
* Verify the stocks in store.
* The price per month is for 4 weeks i.e. 28 days.
* POR (price on request) communicate with our rental consultants.

ADDITIONAL INFO
Les nacelles télescopiques Skyjack sont idéales lorsque la portée horizontale et verticale étendue est essentielle pour le chantier. Celles-ci offrent un positionnement précis associé à des plates-formes haute capacité et à une portée de pointe.
Disponible à l'HUILE BIO!