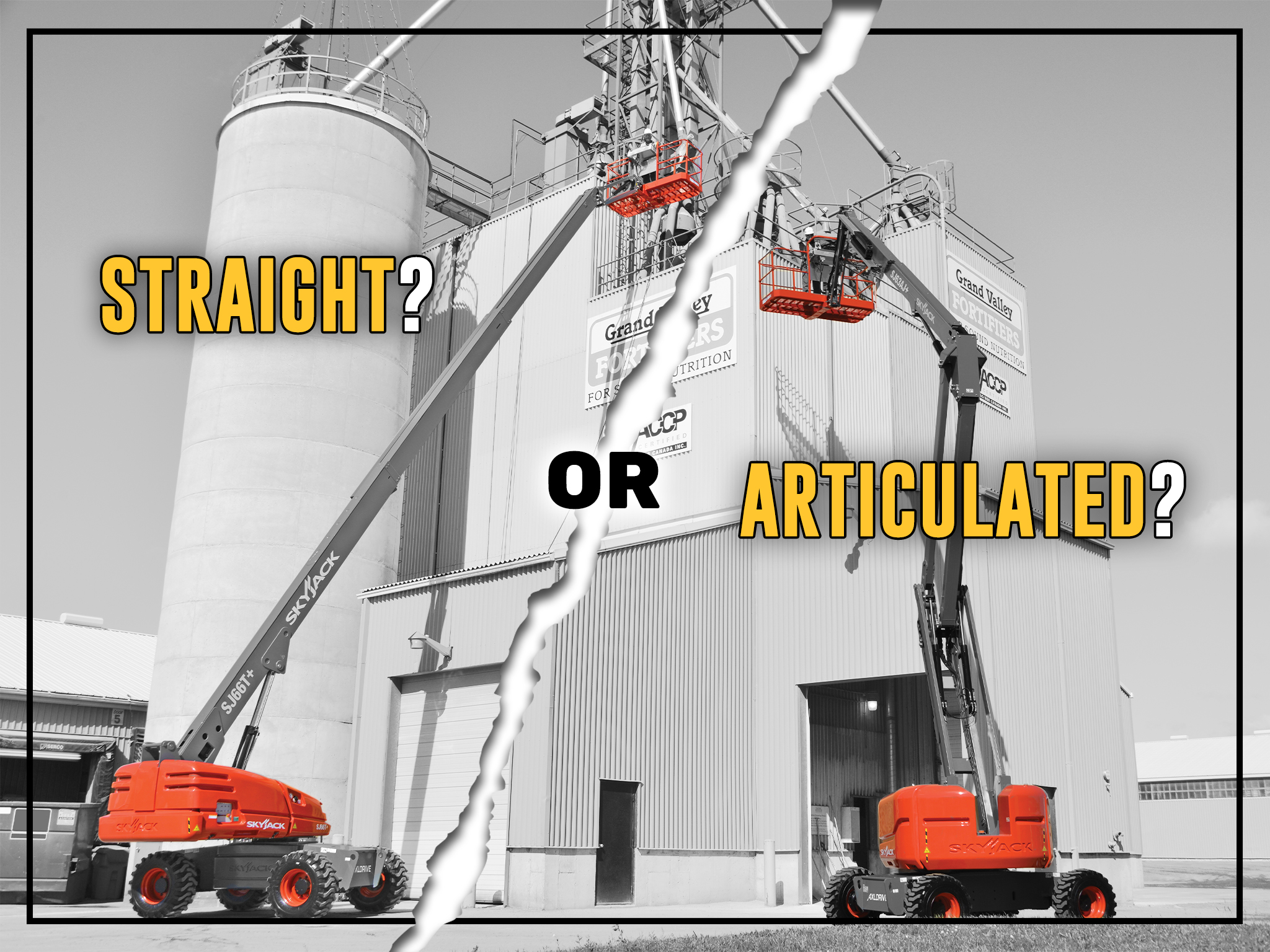 When it comes to choosing a boom lift, it's important to consider your specific needs. Two types of boom lifts are commonly used on construction sites: straight mast and articulated mast. Here are a few questions to ask yourself to help you determine which type of equipment is best suited to your situation.

Is my work space restricted?
If you're working in an environment where working space is limited, such as between two buildings, we recommend that you opt for an articulated boom lift. This type of equipment is highly mobile and allows a wide range of movements.
Does the equipment need to be positioned far from my workspace?
If you need to work at some distance from where the boom lift is positioned because of obstacles, it's best to opt for a straight-mast boom lift. This equipment offers a long horizontal reach, enabling you to work up to 80 feet away.
How much weight do I need to lift?
The load capacity of the cherry picker is an important factor in efficient and safe operation. The maximum load depends mainly on the number of people and the type of load to be lifted. It's important to note that boom lifts are not designed to lift heavy loads. In this case, we recommend the use of a telehandler, which is better suited to heavy lifting requirements. Ask your sales representative about the equipment best suited to your lifting needs.
Finally, the boom lift is the ideal equipment for reaching maximum height and horizontal reach, while articulated masts enable you to overcome obstacles and reach work areas that are more difficult to access.
To find out more about our wide range of equipment for working at height, click on the links below:
Articulating boom lift battery