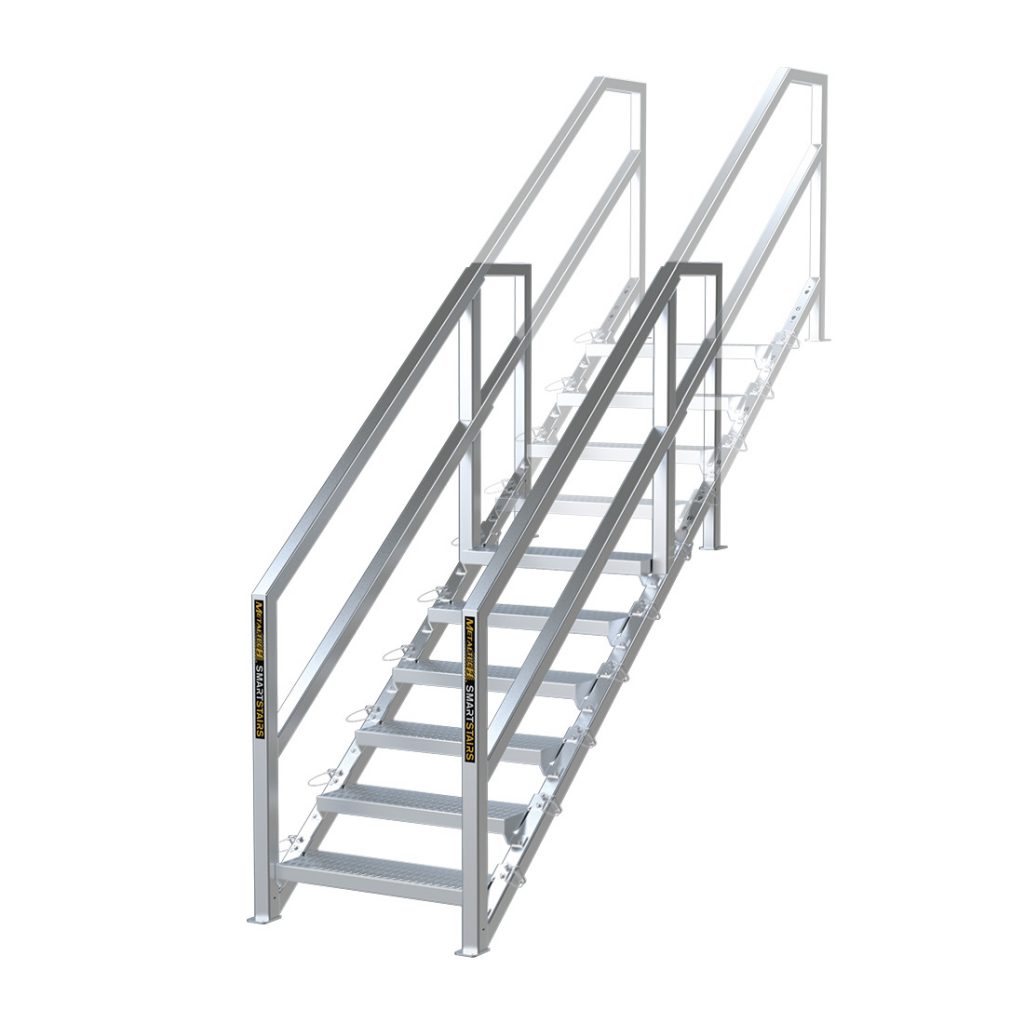 Smartstairs 3 to 21 steps – METALTECH
RENTAL AND SALE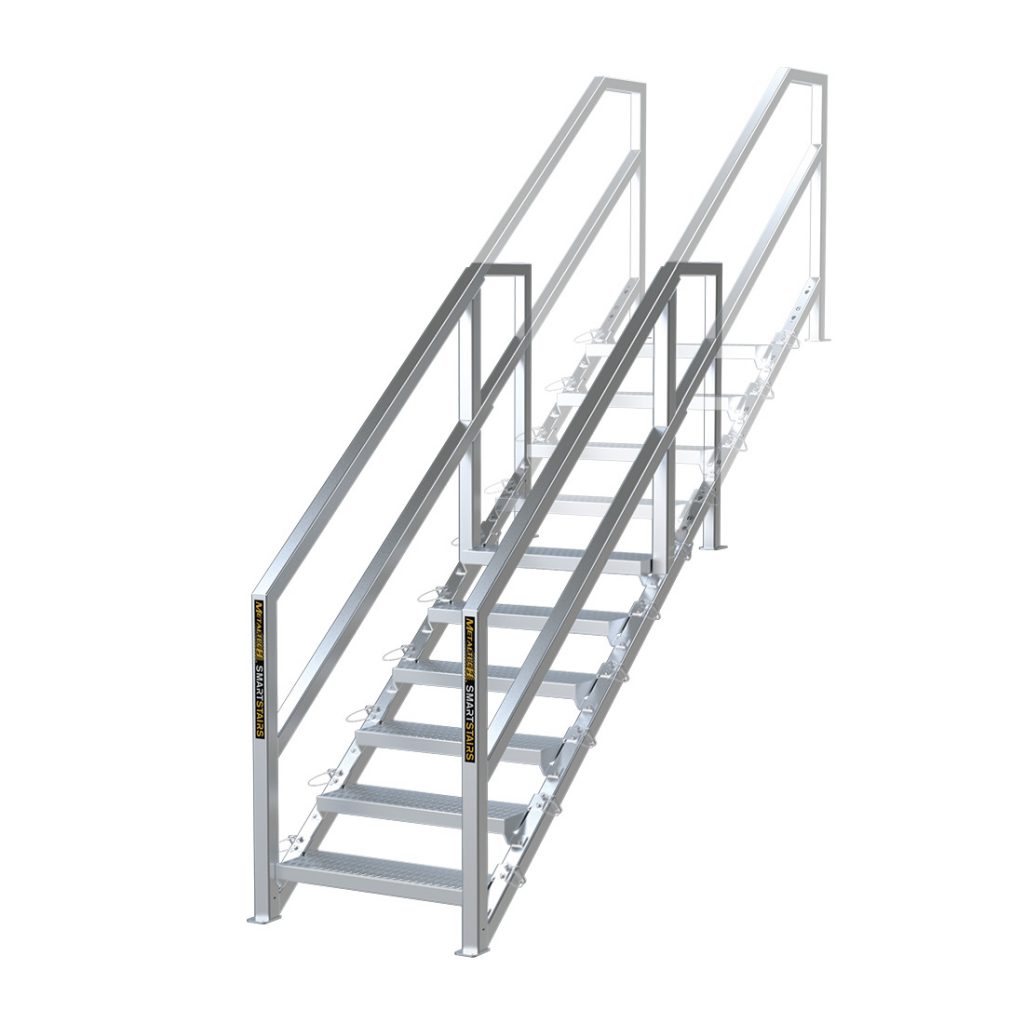 * Click here to see our catalogue
* Prices and products may vary from one centre to another.
* Verify the stocks in store.
* The price per month is for 4 weeks i.e. 28 days.
* POR (price on request) communicate with our rental consultants.

ADDITIONAL INFO
TELESCOPIC ALUMINUM MODULAR CONSTRUCTION STAIR SYSTEM
Smartstairs™ is revolutionary aluminum temporary construction stair system. Telescopic, modular and reusable, it can be adjusted to the different floor heights. This safe, ready-to-assemble system is designed for quick and easy assembly and disassembly without the risk of damaging surrounding structures. Not only will the Smartstairs™ help you avoid the repetitive costs of traditional stairs, but it will also assure a safer work environment for the workers.
Smartstairs™ is ideal for use in industrial, commercial, and residential construction sites. It can also be used for accessing jobsite trailers and containers. Smartstairs™ facilitates the workflow of all jobsite trades.
IMAGES